Bank of England considers easing mortgage lending conditions
December 8, 2021
The Bank of England is understood to be considering softening affordability checks borrowers must pass in order to take out a mortgage, but some critics warn the move risks creating a housing bubble.
Currently, borrowers applying for a mortgage will need to satisfy their lender that they could afford to pay a reversion rate, which as many of you will know, is a hypothetical future mortgage payment, usually based on the lender's standard variable rate of interest, plus 3%, designed to keep large mortgage borrowing in check.
The potential easing of this would better reflect real-life conditions at the end of mortgages, but experts warn that allowing greater borrowing could push up residential property prices even further.
Many buyers will welcome news of the potential change, which would bring the rules more in line with the realities of today's interest rate environment. It would also reflect the fact that the majority of borrowers tend to remortgage when their fixed term ends, rather than drop on to a more expensive standard variable rate.
Stricter mortgage lending and affordability checks were introduced in 2014 in an attempt to avoid a repeat of the financial crisis. This forced borrowers unable to remortgage at the end of cheap deal periods on to their lenders' expensive standard variable rates, leading to higher monthly payments.
But the Bank of England is now reviewing whether the existing requirements are too strict in today's climate, given that the base rate now stands at 0.1%, which means that a scenario where a borrower would have to pay their lenders' standard variable rate plus 3% when their initial fixed deal came to an end is highly unlikely.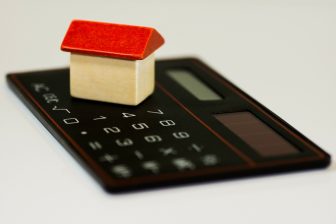 Peter Beaumont, CEO of The Mortgage Lender, said: "With the circumstances we're in right now, lenders may need to review the costs reflected within affordability assessments due to a potential rise in inflation, ultimately reducing the amount that lenders can offer prospective borrowers.
"One of the measures being looked at is reducing the mandatory additional 3% stress charge which is used to test borrowers' ability to pay the reversion rate after an initial deal ends. This would benefit first time buyers as it would increase their purchasing power. However, the flip side of this is that this could further exacerbate HPI, which could take house prices to an unsustainable level."
The reversion rate proposals are part of a market review that the bank is set to conclude next week.
The Bank of England is also considering whether to allow lenders to increase the number of large mortgages they issue.
Banks are currently limited in the number of home loans they can give to borrowers who need more than 4.5 times their salary, which must represent no more than 15% of their total lending.
Lewis Shaw, founder of Shaw Financial Services, commented: "If the Bank of England revises mortgage affordability this could be great news for buyers as it'll likely mean people will be able to borrow more.
"Of course this is always a double-edged sword. On one hand, it means people will be able to afford a bigger or better property in the areas they like.
"But it will also cause house prices to rise further and faster, which is the last thing we need at this point in time, and could easily lead to a housing bubble which can easily turn into a property crash."